Lead Pastor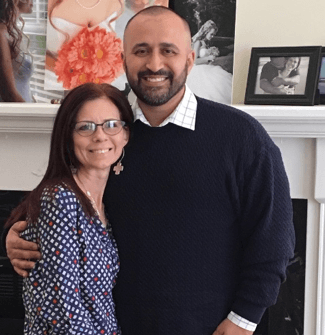 Jake Korkian & Mrs. Jessica Korkian
Reverend Jake Korkian and Mrs. Jessica Korkian have been together since September of 1989, and married since April 11, 1992! Together, and with Gods help, we have weathered the storms of high school careers, achieving college degrees, being a young married couple, leading a growing family, including 4 biological kids as well as a bunch of children in need of a stable home. Additionally, we retired after a 25 year United States Marine Corps career and are blessed to continue a 22 year ministry calling consisting of opportunities to serve as children's / youth pastors, Interim pastors in support of churches in transition, church plant pastors, and Executive Pastors.
On May 1, 2015 Jessica and I began serving Cstone Church as Executive Pastors over ministry development and administration and we assumed the role of Lead Pastors of Cstone Church on February 23, 2020. That is a lot for a couple of bright eyed teenagers who met in a high school cafeteria! Through it all, we know our faith and God's grace has blessed us, sustained us and helped us overcome all of life's challenges! We are driven to help others get connected to the same source of strength, peace, compassion, mercy and love that has enabled us to "KEEP ON WALKIN"! With 22 years of ministry behind us, we look forward, with excitement, toward many more years! We know, if God did it for us, He will do it for you too! We are humbled by the opportunity to continue serving our Cstone family!
On February 23, 2020, with humility and excitement, Jessica and I accepted the opportunity to serve Cstone Church as Lead Pastors. At Cstone we say whole church, whole family, serving the whole community, because we believe church is family and we promise there will always be a place for you!
Worship & Student Pastors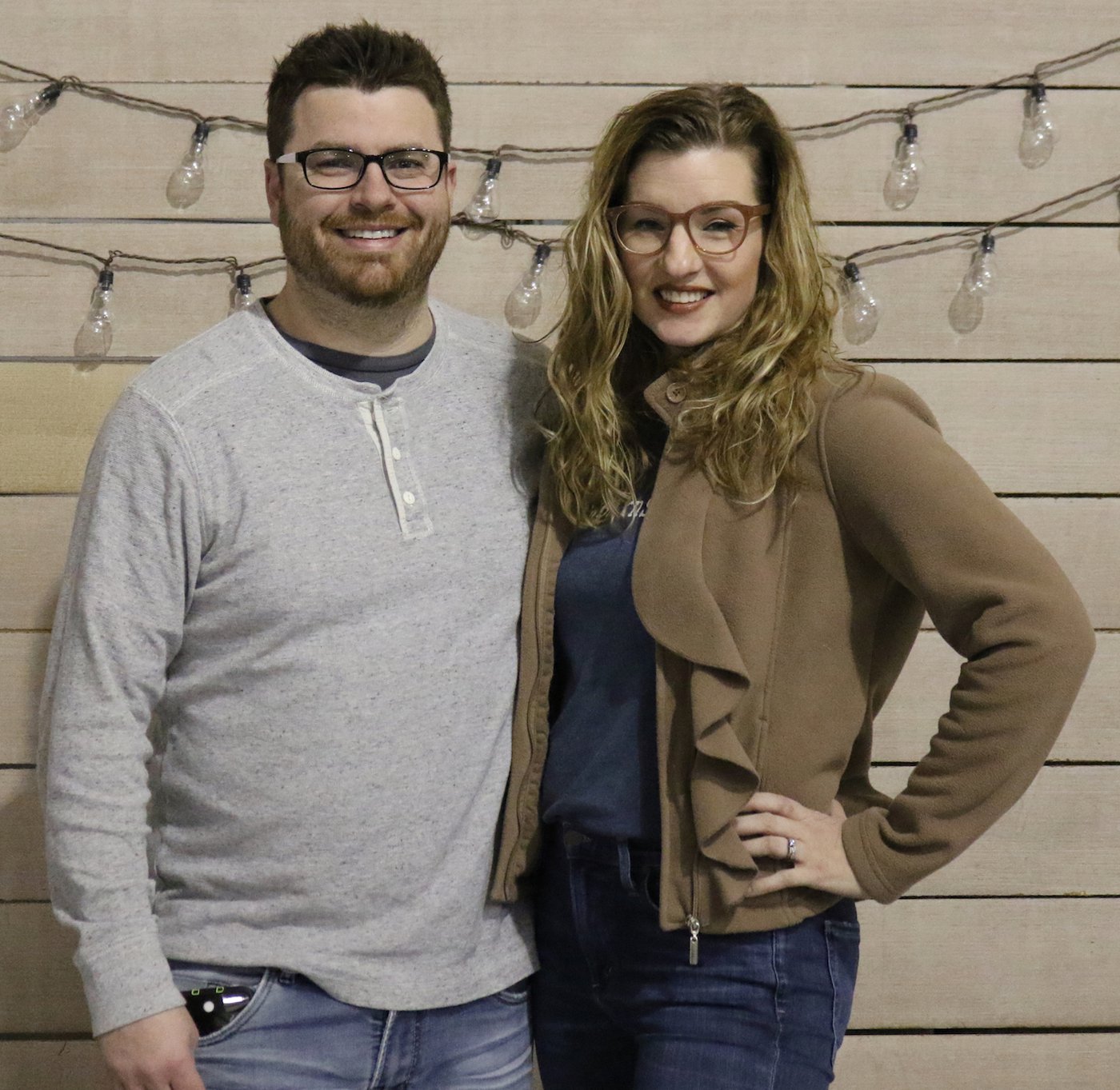 Joe & Jenna Legein
We have been members of Cstone church since 2013 and have been faithfully serving on the worship team, council, kids church leaders, and now Worship Pastors. We grew up in an Assembly of God church in Massachusetts, where we served in youth ministry and helped to start a contemporary young adult service. We have been married for 15 years and have two children together. We are passionate about teaching kids how to be worship leaders, worshippers, and to take charge of their own service.
It is our goal to connect kids to Christ by empowering and teaching them how to be leaders right where they are!
Pastor Emeritus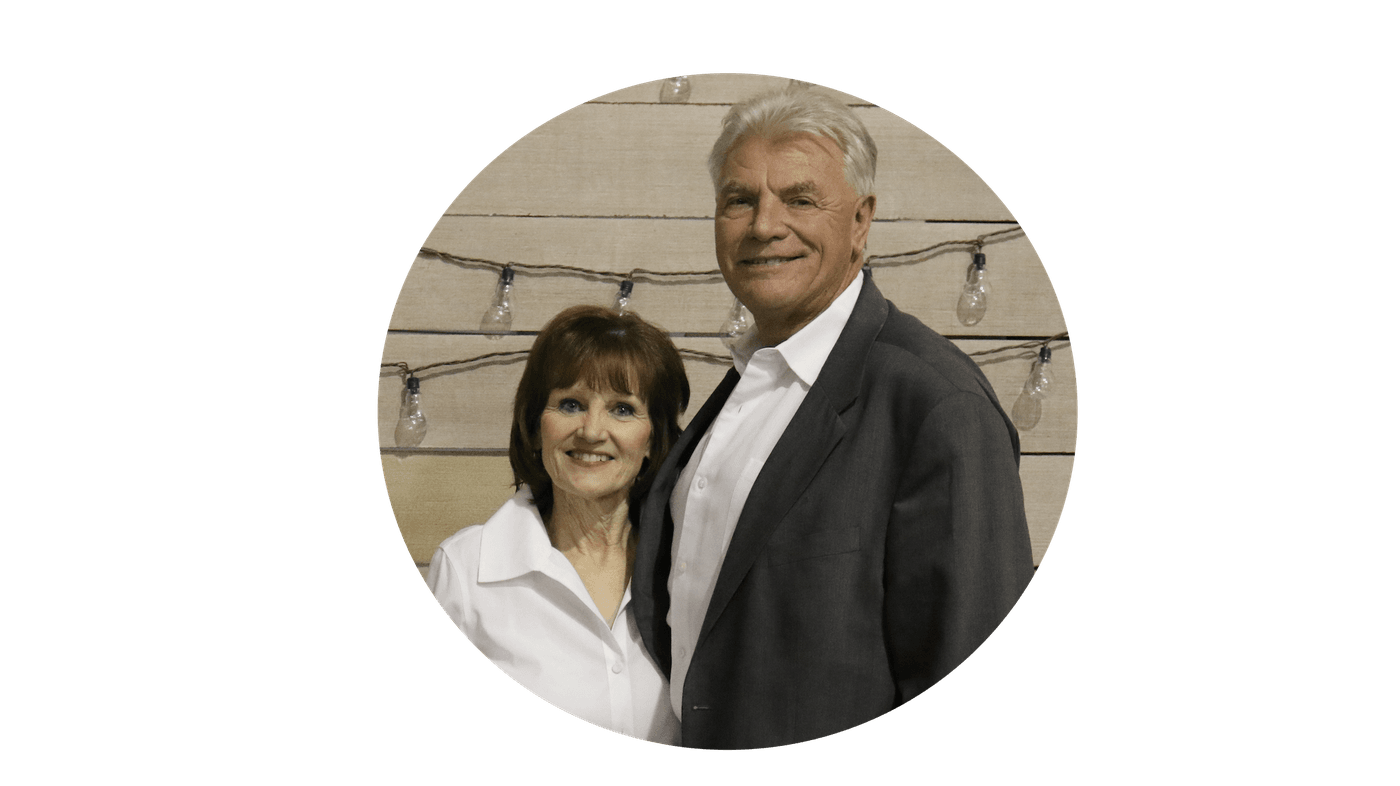 John Watford & Mrs. Bonnie Watford
Have you ever wondered if it's okay to laugh in church? Then you will really like Pastor John! John holds degrees in: B.A. Theo, B.S. EDU, and an M.Ed. He serves as an elected Executive Presbyter for the North Carolina Assemblies of God, overseeing more than 20 Assembly of God churches and many more credential ministers. He serves as coach and mentor to young men and women both at Cstone, across the nation, as well as the restoration ministry to pastors. Pastor John is also a teacher in the Assemblies of God School of Ministry. His calling has taken him to fifty plus countries where he served as crusade speaker and church planter. Pastor John has led short term mission teams to minister Christ to victims of AIDS. His heart for the hurting has led him to build orphanages in India and South Africa. Pastor John and Bonnie Watford recently celebrated forty years of marriage. "Cstone is family." declares Pastor John---and you can tell, he really means it! Oh yes, in his spare time he loves to hunt, fish, garden and read!
Morehead Campus Pastors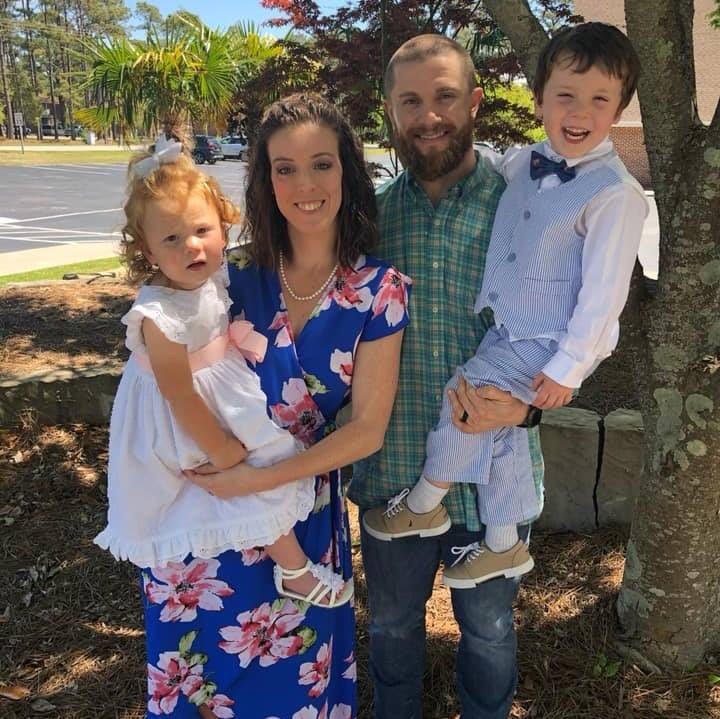 Pastor Zach & Danielle Sanders
We are new to the Cstone Family and are so excited about what God is doing! In 2008 the Marine Corps brought a Mississippi boy to a Carteret County girl and we have been inseparable ever since. We were married in 2013 and have two beautiful children.
We have been actively involved in church leadership since our teens and have been working as pastoral staff members in various ministries (Executive Pastor, District Youth Pastor, Youth Pastor, Minister of Music, etc.) for 9 years. We are both graduates of Liberty University with degrees in Biblical and Theological Studies (Zack) and Elementary Education (Danielle).
We are compassionate about inspiring people to live for Jesus. We believe in living out our faith practically and enthusiastically. We believe that God has called us to Revive God's chosen people, Reimage ourselves to the likeness of Christ and find our foundation in Christ through Rehab (Rehabilitating the foundation of God's original design-reconciling us to himself) as we learn to walk in Biblical truth. We are both humbled and honored to be Campus Pastors at Cstone-Morehead and we look forward to meeting you!