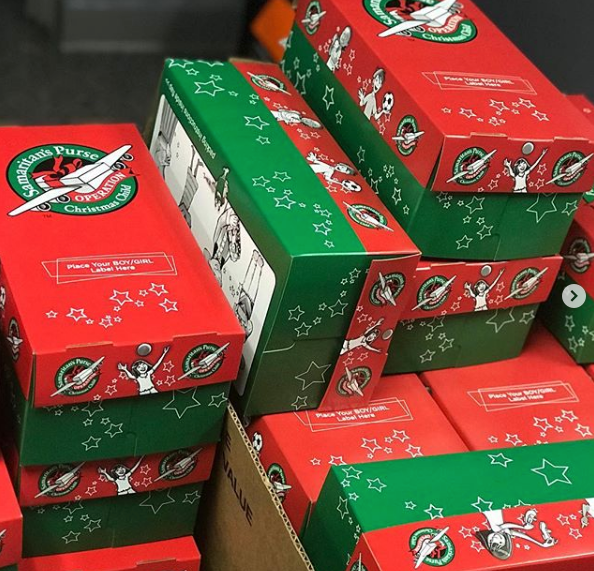 OCC is a project of Samaritan's Purse, a nondenominational evangelical Christian international relief organization providing spiritual and physical aid to hurting people around the world. Their mission is to provide local partners around the world with shoeboxes filled with small toys, hygiene items, and school supplies as a means of reaching out to children in their own communities with the Good News of Jesus Christ. We ship these simple gifts outside the United States to children affected by war, poverty, natural disaster, famine, and disease; and to children living on Native American reservations in the U.S.
These Shoebox gifts also provide a program for children called The Greatest Journey - a discipleship experience offered by local churches to many of the children who receive shoebox gifts. The 12-lesson program introduces boys and girls to salvation through faith in Christ and encourages them to grow as faithful followers. This connects children to local churches who can, through discipline relationships, teach and nurture the children in faith. For most, if not all, this is the first gift any of these children ever receive. Imagine the impact when the love of Jesus is shared with a child through a simple shoebox gift?
In addition to packing shoeboxes, Ted & Tamara recently added Drop-Off Center to their repertoire. In 2017, Cornerstone operated as a new Drop-Off Center in the New Bern area. Cornerstone was one of 11 Drop-Off Centers in Eastern NC, and throughout National Collection Week, received and packed up almost 5,000 shoeboxes for transport to the Charlotte OCC processing center. Through the week, almost 50 volunteers served over 200 hours in support of this new endeavor. And God's hand was with us every step of the way!
OPERation Christmas cstone directors